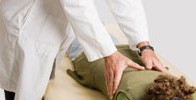 HESPERIA Chiropractor
Choosing the right Chiropractor is an important choice to make. Dr. Svastits and his staff are trained on the latest chiropractic treatments & technologies...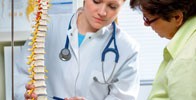 Safe & effective Chiropractic
Chiropractic care is a safe, effective and natural approach to managing pain and other health related issues. We invite you for a complimentary, no obligation consultation today.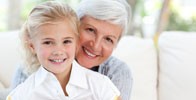 Live Better Today!
Enjoying a long and healthy life is important to everyone. Chiropractic care unlocks your body's true potential and natural healing process to ensure your life is a healthy life.
Hesperia Chiropractor - Dr. Stephen Svastits
At Advanced Chiropractic Rehab in Hesperia, we strive for excellence through superior patient treatment, physical therapy, post-surgical rehabilitation, education and satisfaction. Our Mission - To provide the very best patient care while achieving the highest quality results. This is accomplished through the utilization of the most current techniques and advanced technologies, as our staff continually expand their education and practical applications.
Hesperia is considered the "Gem" of the High Desert. We service patients in the surrounding cities of the High Desert such as Oak Hills, Victorville, Oro Grande, El Mirage, Mariana Ranchos, Phelan, Pinon Hills, Wrightwood, Apple Valley, Adelanto, Crestline, Baldy Mesa, Helendale, Hinkley, Lenwood, Daggett, Barstow, Yermo and Lucerne Valley and many others. Hesperia Chiropractor!
Within this site you will find all types of health-related information. Information about our office / office staff and services, chiropractic care, diet and nutrition, work and auto injuries, sports injuries, carpal tunnel syndrome, neck and back pain, a monthly health newsletter and much, much more. Dr. Svastits specializes in Auto Accident and Personal Injuries, Sports Injuries and Family Wellness Care. Dr. Svastits is an expert in automobile accident and slip and fall injuries and most med-legal aspects of personal injuries and work related injuries.
Hesperia Chiropractor Dr. Svastits also performs nutritional counseling with the benefits of weight loss / management for people that are having difficulty doing it on their own. Weight management issues have reached epidemic proportions in our society today. Cutting calories is important. However, without the correct balance of nutrition, your body will not burn the calories for weight loss. Visit www.drsvastits.isagenix.com for more information on the scientific background of a weight management program that is sweeping the nation! Make an appointment with Dr. Svastits to get you on the right track. He will be able to advise you which nutritional and/or weight management program is best for you. Call Dr. Steve - your Hesperia Chiropractor today (760) 680-7873.
Yours in health,
Dr. Stephen Svastits, D.C., C.C.S.P.
Hesperia Chiropractor and Injury Specialist
NEWSLETTER SIGN-UP
Sign-up for our monthly health newsletter!
RECENT NEWS ARTICLES
Most recent newsletter articles...
Click article name to view.
OFFICE HOURS
| | |
| --- | --- |
| Mon | 9:00am to 6:00pm |
| Tue | 9:00am to 6:00pm |
| Wed | 9:00am to 6:00pm |
| Thu | 9:00am to 6:00pm |
| Fri | 9:00am to 6:00pm |
| Sat | 10:00am to 1:00pm |
| Sun | Closed |
Lunchtime closed daily from 1:00pm to 2:00pm.